Skip to Content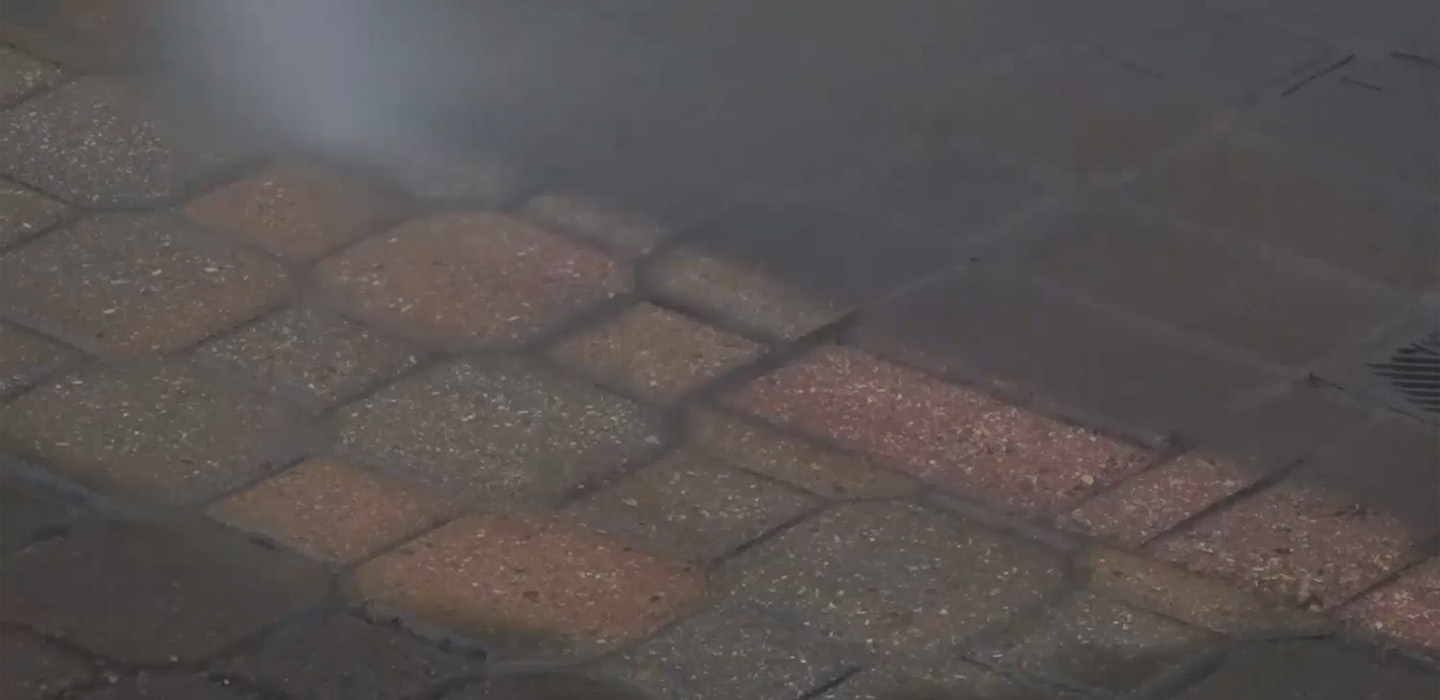 Prepare Surfaces with Dustless Blasting
Discover Dustless Blasting: The New Way to Strip Coatings
Pressure washing and sandblasting are a thing of the past. There's a newer, better way to prepare and clean your surfaces. Dustless blasting effectively removes any coating from nearly any surface. Manzo Brothers in Stockton, CA is able to offer this service in all of the areas surrounding the city. This process strips paint, primer, rust, and undercoating in one easy step, making the surface underneath look brand new. The best part is, dustless blasting creates no dust plume (hence the name.) Our system uses a mixture of water and abrasive materials to obliterate any coating. We regularly complete jobs in automotive stripping, antique restoration, graffiti removal, line stripe removal, building restoration, and more. If you have a surface that needs to be cleaned, we're the team for the job. Contact us today to schedule an appointment or to request a free estimate.

A Superior Method Provided by a Superior Company
Our Service Areas
Servicing most of Northern California including but not limited to: Stockton, Lathrop, Manteca, Tracy, Mountain House, Discovery Bay, Brentwood, Patterson, Livermore, Pleasanton, Dublin, Hayward, Oakland, San Francisco, Sausalito, Turlock, Modesto, Oakdale, Lodi, Galt, Elk Grove, Sacramento, Walnut Grove, Folsom, El Dorado Hills, Lincoln & Roseville
Customer Reviews
Jose was very professional, had a really good attitude. He was extremely helpful in giving me suggestions that would work best with what I wanted. If I need any additional work done you can guarantee I'll be calling Jose for future concrete needs.
It was a great experience, I was happy with the job that was done and the customer service was great. It turned out beautiful in the end and I am really happy with the results.
Customer service was top quality! I would strongly recommend Manzo Brothers, their work speaks for itself. I am highly satisfied with the job they did for me beautiful work! I will surely keep them in mind for future projects.
Professional, courteous and impeccable workmanship.
Jose was very helpful and gave me lots of different options for my project. The finished product looks amazing and I am very happy with Manzo Brothers. I would highly recommend Manzo Brothers for all your concrete coating needs.
Great quality materials with a great warranty.
Great service. Love the quality. You'll be satisfied.
The quality of their work was great! They finished earlier than I expected, they were very clean, friendly, and professional I will definitely be recommending them, and I look forward to using Manzo Brothers again.
I was very happy with the job they completed in my garage. The price was fair and they did a great job! They were very professional and competent. Overall, they were courteous and provided great customer service!
Why Choose Our Dustless Blasting Process?
Manzo Brothers is a locally owned and operated company that prides itself on offering excellent service to our customers. Our dustless blasting is far superior to any other coating removal tactic. Though powerful, dustless blasting is a safe way to remove dirt, paint, and other coatings from nearly any surface, even metal! This process won't warm metal and can even be used on any type of vehicle. But this isn't the only feature that makes our process one of the best. Choose our dustless blasting services for all of the following reasons:

Quick and Effective Coating Removal
Grinding and sanding is tedious work. Our process will strip any surface in a fraction of the time.

Better than Power Washing
Dustless blasting is so powerful it can remove even the toughest coatings. Power washing can't match the results of our dustless blasting.

Environmentally Friendly
Using 100% recycled glass media, dustless blasting is a friend to the environment and doesn't create any harmful effects.

Service at Your Site
Our service is mobile. We can come to your location in Stockton, CA and the surrounding areas.
Get in Touch with Us Today
Do you have a cleaning or coat stripping project for us? Our powerful dustless blasting process will remove coatings in one simple step, so you can get on with the rest of your project. Please contact us today to learn more about our advanced new stripping method or to request a free estimate.